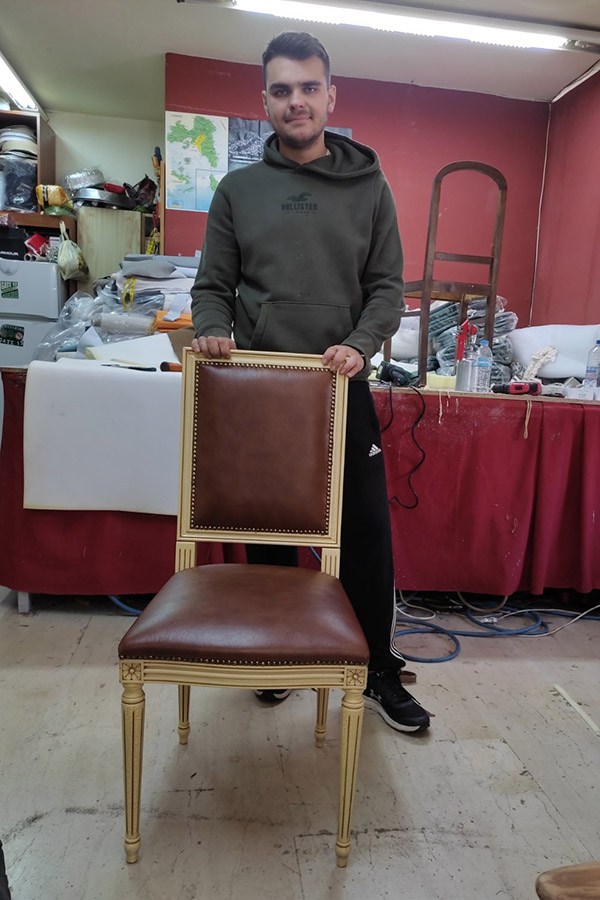 Forma Design
Furniture Upholstery - Furniture Polishing - Pillow Making - Fabric Changes - Nea Erithraia - Attiki
The "Forma Design" store has been operating since 1958 until today. The furniture upholstery company undertakes: Furniture constructions & processing - Fabric change - Furniture upholstery - Pillow constructions - Varnishes - Chair mats - Wicker cover changes.
Nowadays, the company is based in Nea Erithraia, Attica and is located at 37 Konstantinou Varnali Street, and continues the tradition with art and professionalism in the fields of creating upholstery and furniture covers.
In our company you will find a wide variety of types of fabrics, designs and colors which, of exceptional quality and durability, which we use in our constructions. Our respect for the customer and our consistency has helped us build long-term professional relationships.
Great specialization in wallpapers of luxury boats and ships.
Free offers - count on the spot!